AutoGyro Newsletter – February 2013
Dear Gyro Friends,
Thanks for having registered to our newsletter! This way, you are always served with the newest information and keep yourself updated at any time. This year, we have so many exciting projects! So recommend our newsletter to others. We are looking forward to a great year 2013 with you!
Anniversary aircrafts are setting milestones
  They have been produced with the same dilligence and accuracy as all our aircrafts, but these two are something really special: just finished, the 1.000st MTOsport and the 100st Cavalonare shining and awaiting their delivery. But the anniversary aircrafts are not only carrying those grant and unique serial numbers, they are especially setting huge milestones in the history of gyroplanes.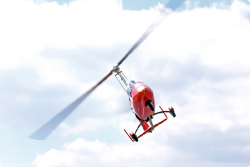 Exactly ten years ago, the predecessor of the MTOsport, the MT-03, was finished for the first time and has pursued an uncomparable successful carreer since then. In 2004, we achieved the German registration, followed by the English Section-T in 2006 as the first gyroplane manufacturer ever. With increasing popularity and more and more registrations in different countries, also the output figures grew. In 2008, the MT-03 was advanced to the MTOsport being faster, more agile and comfortable.
Not even two and a half years ago, the engineers started the project "Cavalon" in the catacombs of AutoGyro. From the first line drawn until the finished and registered winner of a design award no more than twelve months had passed and the Cavalon holds this speed up to today. Permantent developments enable the integration of diverse luxury elements and options and raise the side-by-side to being the crowd's favourite.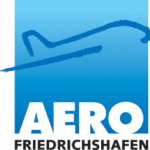 But nobody would have ever imagined us to reach these outstanding production numbers within this short of a time and it makes us very proud! The 1,000st MTOsport and the 100st Cavalon will be celebrated and symbolically handed over to his new owner at this year's AERO.
Karsten was sent packing again
In order to always guarantee the best service and most competent maintenance, Karsten Stolz, head of the AutoGyro Service & Maintenance, is travelling the world. Having experienced the coldest winter at our Russian partner's in January, Karsten now received a contrast program: with bright shining sun and summerly temperatures Karsten was teaching in Dubai and Qatar. Within intense trainings we are handing on the essential knowhow for your gyroplanes to be perfectly maintained over years for your security and enjoyment. That's our service for you!
Gyrotours through South Africa
They are simply breath-taking pictures which our partners Theuns and Ninie Eloff from AutoGyro South Africa have shared with us. With a few Calidi they are touring South Africa, along the coasts, above the Table Mountains and across endless desert areas. With their photos they are letting take part on the inspiring journey. Have a look yourself and click www.za.auto-gyro.com or add their Facebook account. Have fun!
AutoGyro is expanding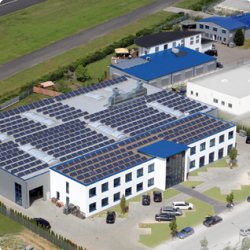 In the special edition of the December Newsletter, we have already informed about the planned growth of AutoGyro. Just two years ago, we have doubled our production site with the our fourth hall; now we have just started building two new production sheds. Until summer, these new buildings will be realized and offer more space for our production and presentation. With more than 5,000 m² our CFK production will grow to an ideal working area with improved operating conditions and processes as well as storage possibilities. Another great highlight will be the new presentation hall, which will host your aircrafts for delivery or give room for events and conferences on more than 500 m². We will keep you updated on the status of our construction sites.
Ivo end position indicator on discount
As reported several times, we have developed an ivo end position indicator, in order to simplify the handling and operation of the ivo prop. Today, we would like to point out once again that these indicators are currently available for 85,- EUR in our online shop or at your individual maintenance partner. For questions please ask your personal contact person or Karsten Stolz.
Welcome to the AERO 2013 !
From April 24th to 27th, the AERO fair will take place in Friedrichshafen. With more than 500 exhibitors from nearly 30 nations, the AERO is one of the most important shows of the General Aviation. Just like every year, we will be there again with a very nice presentation on booth number B3-107. So safe the date and come to Friedrichshafen. We are looking forward to welcoming you at the AERO!